UPDATE: in version 1.41 it is possible to make a software change to the Mic keys, so you do not any more need to make this  hardware mod i made before!
Here you see the setting I made to get the Voice Keyer to action for the Up and Down button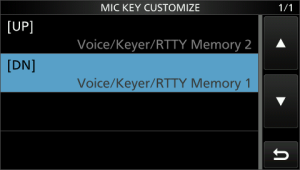 ---
Key change for firmware version up to 1.30
I have changed the function of the UP/DOWN buttons on the HM-219 microphone.
I never used these buttons but needed a simpler access to the VOICE memory functions.
Now it is possible to use T1 and T2 with the UP, DOWN buttons on the microphone.
Only a simple change of 2 resistors (1K5) is needed.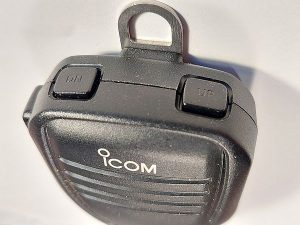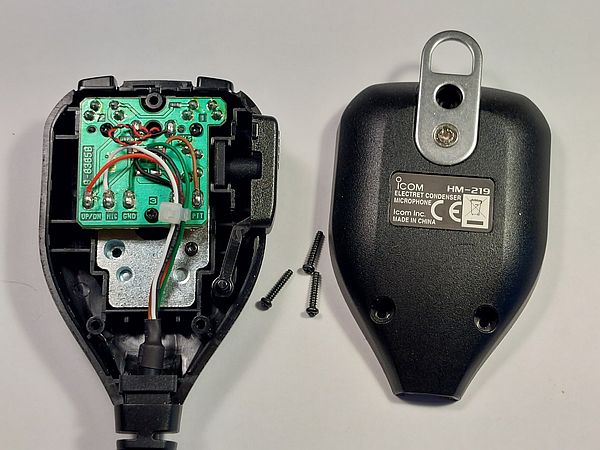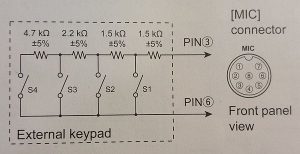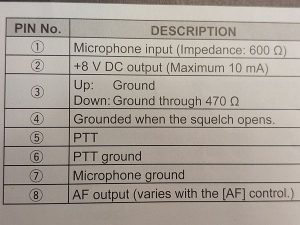 So the 470 resistor must be replaced by a 1K5 resistor and the second resistor must be  fitted in the circuit.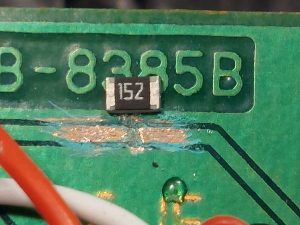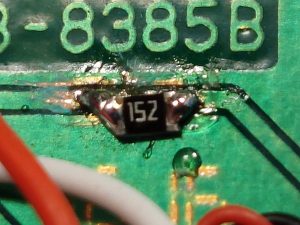 Remember to enable the external keyboard in the settings:
MENU – SET –  Connectors – External Keypad – VOICE = ON (and KEYER and RTTY if you like)